Two bidders for landfill site want more land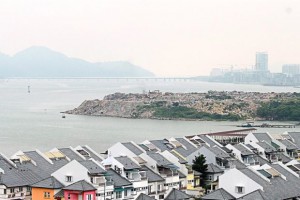 The two bidders that submitted proposals for the rehabilitation and development of the Jelutong dumpsite have sought to be allowed to reclaim additional land.
"The two companies — a Penang-based company and a Federal government-linked company — did not meet major requirements of the request for proposal (RFP), which were namely to rehabilitate the dumpsite, to develop it into something sustainable, and to propose a new site for the landfill.
"Instead of meeting the requirements set by landowner Penang Development Corpora-tion, they asked to be allowed to reclaim more land," Jelutong MP Jeff Ooi told a press conference yesterday.
"One asked to reclaim a further 23.88ha while the other wanted 35.21ha in addition to the 21.44ha site," he said.
"There is no basis to their request for that amount of land."
Ooi said the two bidders should "tell us their plan for rehabilitation and the cost, and they must provide more justification for reclamation".
"I oppose calling for a fresh tender as it could take a long period to complete the process.
"I apologise to the residents living near the dumpsite as they would still need to continue putting up with the site," he said.
"PDC should get further clarification from the two bidders so they can come back with a new plan.
It was reported that an RFP was called from March 12, 2015 to September 14, 2015, to make the 21.44ha Jelutong landfill suitable for mixed development.
Source: TheStar.com.my