DIBS to make comeback?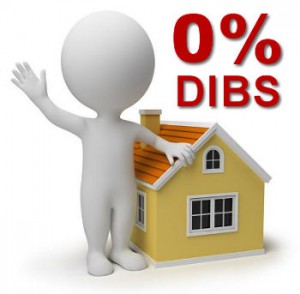 The Real Estate and Housing Developers Association (Rehda) is in discussion with the Government to bring back the developers interest bearing scheme (DIBS) in a certain form for first-time house buyers of a certain price, Datuk Soam Heng Choon said at a property forum.
Soam, who is also IJM Corp Bhd CEO and managing director, told participants this while moderating a forum session at the Rehda Property Forum 2016 yesterday.
"We are engaging with the Government on this," he said.
The scheme, which allows a house buyer to pay a downpayment of between 5% and 10%, and the rest on completion of the property was banned on Jan 1, 2014 because it was deemed to encourage speculation.
It was the first cooling measure to be banned in Singapore in its fight against rising house prices.
While the removal of the scheme and macro-prudential measures weeded out speculation, it came at the expense of plummeting sales.
Earlier, Rehda president Datuk Seri FD Iskandar said a survey conducted among 159 developers in 12 states in the second half of 2015 showed that properties between RM250,000 and RM700,000 had the highest loan rejection rate.
He said 67% respondents believe end-financing was the culprit for unsold units.
He said unsold stock would rise and will also affect affordable housing. "Loan rejections rate is more than 50%," he said.
Unsold units for the first half of 2015 was manageable with 68% of respondents having up to 30% of unsold units. Residential sales rose by a fifth in the second half compared with the first six months, although launches slowed.
Respondents with unsold units mainly in Selangor, Johor and Pahang decreased from 78% in the first half to 62% in the second half of 2015. Respondents were also pessimistic about the first half of 2016.
Soam said stringent lending conditions will come at the cost of high home ownership. Although Malaysia has a high household debt against gross domestic product of close to 90%, the highest in South-East Asia, on closer scrutiny, only 50% of this debt were mortgage-related while in Singapore and the US, mortgage debt make up 74% of their household debts. There is therefore room for mortgage debt to go up.
"Curtail unproductive loans," he said.
Two of the forum panel speakers Maybank Malaysia head of community financial services Hamirullah Boorhan and Khazanah Research Institute managing director Datuk Charon Wardini, however, said home ownership should not be achieved at the expense of high household debt.
Instead, one of the ways, Charon said, was to modernise and cut house prices by building housing cheaper and faster using Industrial Building Systems (IBS), a housing construction technique used by the Chinese and a company in the Philippines.
"If Philippines can do it, why can't we?" he asked.Charon also said social housing – or affordable housing – at RM500,000 were "not affordable to many."
"It should (be capped) at RM300,000," he said. Charon said in order to put the housing sector into its proper perspective of demand and supply, what is needed is a national housing survey.
"You cannot talk about the Malaysian housing market per se but you can talk about the Kuala Lumpur housing market, or the Johor or Penang market," Charon said.
It has to be very location-based because the median household in Kuala Lumpur is much higher comparative to some locations outside the Klang Valley, he said.
Source: TheStar.com.my