5 Most Popular Projects in 2015
While we are excited to keep you updated with more development news in 2016, let's take a look at the 5 most popular projects in previous year. These projects are ranked based on page views recorded in 2015.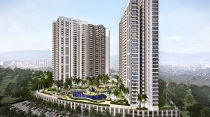 1. The Tamarind (95,200 views)
Freehold executive apartments by E&O Property at Seri Tanjung Pinang, Penang. Located along Jalan Seri Tanjung Pinang 1, within walking distance to Straits Quay and Tesco. It was first published on 2nd December 2014 and has been popular since then.
This project has recorded a whopping 95,200 page views and received 2,196 comments in 2015.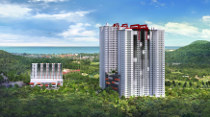 2. Ramah Pavilion (76,570 views)
Affordable housing development by M Summit Group in Teluk Kumbar, Penang. It is located next to Puspakom Teluk Kumbar, comprising 759 affordable units in two blocks of 36 & 38-storey building. This project was first published in September 2014, and was viewed 75,570 times last year. Is has also received a total of 1,329 comments in 2015.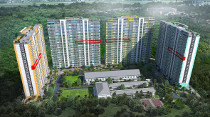 3. One Foresta (70,073 views)
The first i-Condo affordable housing by Ideal Property Group in Bayan Lepas, Penang. It is strategically located along Lengkok Kelicap, only a few minutes away from Penang Internation Airport, It is just a stone's throw away from Setia Pearl Island housing scheme.
The residential component comprises 4 blocks of 41 and 42-storey towers with a total of 2,334 affording housing units. Each unit will have a built-up area of 900 sq.ft. and comes with 3 bedrooms.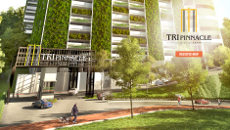 4. TRI Pinnacle (56,378 views)
Affordable homes located at Jalan Persiaran Halia 3 at Mount Erskine. The first of its kind by Aspen Group that create a high quality affordable housing development and help to enhance the surrounding area to provide the residents with a well conceptualized, modern, airy environment to live, relax and work!
This is one of the first private-initiated affordable housing project in Penang. Standard unit price starts from RM299,000, with option to upgrade it with full IKEA furnishing.
5. The Clovers (46,729 views)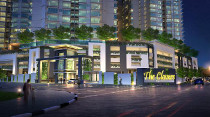 Freehold residential development by Asia Green Development. Strategically located within the established township of Sungai Ara, few minutes away from the Penang International Airport, factories, Queensbay mall and etc. It comprises 892 units with size ranging from 699 sq.ft. onward, 180 units of which are categorized under affordable housing.
The Clovers and its affordable units have registered a combined page views of 46,729 in 2015.
Traffic Summary for 2015
Thank you for the confidence that you have placed in us and your continued support. PenangPropertyTalk.com has served more than half a million unique visitors (users) last year and recorded a total of 1.61 million visits (sessions) with 3.57 million page views in 2015.
READ MORE: Penang Property Outlook 2016