Property prices buoyed by a number of factors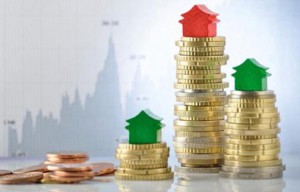 Industry players foresee a future increase in property prices as incoming supply falls, making it a good time to buy property.
"I reckon supply [of residential] will drop this year, even next year. But I think property prices will start to increase because we will see [a] lack of supply in the future as developers are holding back launches," said Zerin Properties group chief executive officer and founder Previndran Singhe.
Previndran was sharing his views in a panel discussion themed "Property Watch — Buy, Sell or Hold?" at the CPA Congress 2015 yesterday.
Other panellists were immediate past president of Real Estate and Housing Developers' Association Datuk Seri Michael Yam and Bina Puri Holdings Bhd group executive director Matthew Tee Kai Woon.
The Edge Communications Sdn Bhd and The Edge Property Sdn Bhd managing director Au Foong Yee was the moderator of the session.
According to Yam, location is no longer the only consideration when it comes to buying a property, but timing as well, due to the changing property landscape.
However, he is still confident of the outlook on the property market because demand for housing is still strong despite the discouraging market performance in the first half of this year.
"The slowdown is due to several reasons such as the implementation of the goods and services tax (GST), poor market sentiment caused by a weakening ringgit and low commodity prices, as well as higher construction costs. Most developers are adopting a wait-and-see strategy," said Yam.
Tee concurred that property prices will not be going down anytime soon because construction cost continues to go up.
"If you are hoping the property prices are coming down soon, that might just be a dream. Besides the GST, manpower cost is moving up now. The cost of hiring skilled Indonesian workers has increased by 30%. Not to forget the material cost has also increased due to volatility of the currency," he said, adding that in the past, property prices in prime locations almost never went down even during economic slowdowns.
Previndran was of the view that there are loads of property investment opportunities in the nation, naming hotspots such as the Klang Valley, Greater Kuala Lumpur, Penang, Johor and Kota Kinabalu.
Yam also urged buyers to look for hidden gems in the secondary market as more than half of residential transactions were from this market.
CPA Congress is an annual flagship event by CPA Australia. This year's conference theme is "Leadership, Strategy, Business". CPA Australia is one of the world's largest professional accounting bodies, representing more than 150,000 members in 120 countries.
Source: TheEdgeMarkets.com