50 Most Popular Projects in Penang
The chart below shows the top 50 most popular projects in Penang, based on the total number of project page views we have received in the past 90 days (01 June – 31 Aug). If you own one of these properties, you may be interested to know how popular is your investment and what is being discussed today.
For developers, if your project is not in the list, most likely you haven't done enough to market your project in the past 3 months.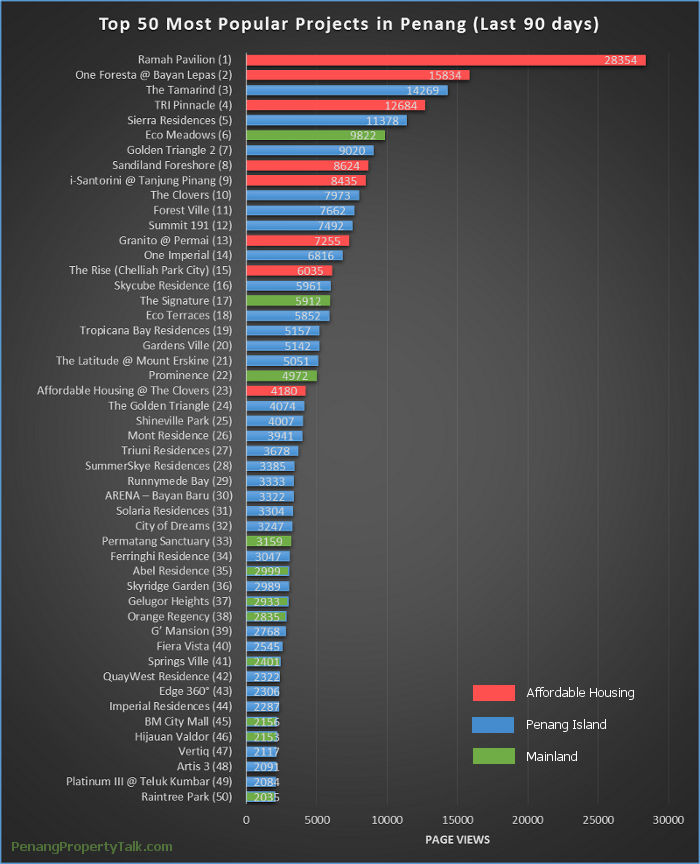 Housing affordability has been a hot topic across the country in the last few years, and Penang is no exception. It explains why affordable housing projects are always at the top of the list. But that is never the same for the affordable housing in mainland. Despite selling below RM250,000, it doesn't seems to be generating much traction among Penangites. Undoubtedly, many are still not willing to compromise location brand for affordability.