The Clovers – Affordable & Luxury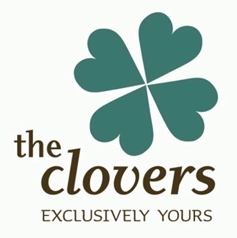 Rare and precious like the four-leaf clover revered as a symbol of good luck by many cultures around the world, its iconic architecture and layout is designed to bring residents all the privileges of wholesome living.
Located in Sungai Ara, The Clovers auspiciously signifies living in a sanctuary blessed with showers of good fortune, abundance of love and bountiful hope. It will be the source of joy for the entire family.
'To be in clover' is a common idiom that means living a carefree life of ease, comfort and prosperity, and in the project's 892 elegant condominiums, Asia Green has created something special that allows you to do just that.
Every unit comes with two private lift accessing only from your unit foyer and a luxurious layout and finishing of a villa. The build-up area ranges from 1598 sq ft to Duplex 2907 sq ft with different floor plan options to suit individuals' preferred lifestyle. Pricing is around RM400 per sq ft onwards.

On top of those luxury spacious units, we are introducing the first time home owner units that suitable for young professionals that wish to own their very first home. These affordable units are meant to help Penangites to own a property especially those young professionals, salary earning RM3,000 to RM10,000 per month. Price is surely affordable at RM200,000, RM300,000, RM400,000 and RM500,000. You can register the affordable units with us at
www.asiagreenaffordables.com
You may also enjoy the carefully thought out amenities to tabling to your comfort. Nothing beats the perfectly manicured landscaping and the safely designed swimming lap pool as well as whirl pool for your relaxation and family gathering. In striking a healthier lifestyle, you find yourself working out in the gym overlooking the pools and greeneries or in touch with the nature on the cooling & relaxing forest tracks. Each block would have the luxury of overlooking the pools area or the green forest tracks.
To ensure that you could sleep so providing night, we provide 24-hour security guard to safe-keep your home. For your guests visiting, we make sure you leave a great impression of your residence by presenting main hotel-like lobbies for their entrance and plentiful visitor's car park space for their vehicles.
With all the goodies, this is a rather big project ideally located in Sg. Ara being serenely tuck away by a hill yet easily accessible to major malls, restaurants, FTZ area, hotels, Penang Bridge, and Penang International Airport.
For more details, you can also visit www.the-clovers.com.
[Sponsored]