Malaysia's home prices 'seriously unaffordable', says Khazanah Research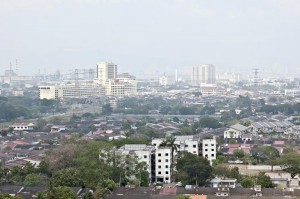 Malaysia's average house prices are more than four times the median income of its population, making them "seriously unaffordable", research by Khazanah Research Institute (KRI) has revealed.
Kuala Lumpur has especially been branded as "severely unaffordable" with house prices 5.4 times higher than the median income in the capital city.
The maximum median range for housing prices compared to median income should not be more than three times the median income. But only one state in Malaysia fits the maximum median range: Malacca, where housing prices are three times higher than the median range. The rest are rated between "moderately" and "severely" unaffordable.
Terengganu is the most severely unaffordable of all the states, with median multiple affordability standing at 5.5.
In Kuala Lumpur, the median house price is now RM490,000 per unit, almost double the median house price ranges in all other states.
Penang was also rated as severely unaffordable while Selangor, Malaysia's wealthiest state, has a median house price of RM300,000, putting it at the moderately unaffordable level.
The research was authored by Dr Suraya Ismail, Intan Nadia Jalil, and Puteri Marjan Megat Muzafar and titled "Making Housing Affordable". It said that in the case of Kuala Lumpur, housing prices meant the distribution of house prices was "significantly skewed".
"Of the new properties launched in Kuala Lumpur in 2014, there were no properties launched below the RM250,000 to RM500,000 price bracket, with the bulk of the newly-launched properties situated in the RM500,000 to RM1 million bracket," it said.
The research was launched today by KRI chairman Tan Sri Nor Mohamed Yakcop, and entailed recommendations to reform the housing industry. According to the report, institutional reforms are needed to change Malaysia's approach to housing policies. 
Source: TheMalaysianInsider.com
For those who are interested, you can DOWNLOAD FULL REPORT here.