Ewein Unit To Build 'Wellness City Of Dreams' In Penang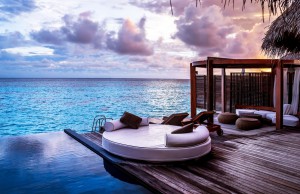 Ewein Bhd's unit Ewein Zenith Sdn Bhd has received a letter from the Ministry of Domestic Trade, Co-Operatives and Consumerism conferring the unit as the Champion of Entry Point Project 10 (EPP 10)-Wellness Resorts, under the Economic Transformation Programme (ETP).
In a filing to Bursa Malaysia, the company said the award entails developing a one-stop wellness destination named 'Wellness City of Dreams' for health, healing, recuperation, leisure, learning and entertainment.
Meanwhile in a statement, the up-and-coming property developer listed on the Main Market of Bursa Malaysia said this 20.23 ha. project in Bandar Tanjong Pinang, Penang will be fully operational before December 2020.
"It is part of the 44.52 ha. of reclaimed land given to Consortium Zenith BUCG by the Penang Government in return for building the RM6.3 billion Penang undersea tunnel and three road bypasses.
"The consortium projects covering a total of 44.52 ha. will have a gross development value of RM25 billion over the next 10 years," it said.
Ewein Deputy Chairman and Group Managing Director Datuk Ewe Swee Kheng said: "By building Wellness City of Dreams, Ewein hopes to play a key role in boosting our state's health tourism sector.
"We project to create high-income jobs by 2020, bold and new entrepreneurial ventures and create a new era of economic growth for Penang."
Source: Bernama