Banks hampering state's efforts to provide affordable homes, says Jagdeep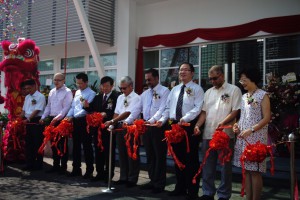 The high rejection rate for housing loan applications is making it a challenge for the state government to provide the people of Penang with an affordable roof over their heads.
In a letter to Bank Negara governor Tan Sri Datuk Sri Dr Zeti Akhtar Aziz, the state government called for loan conditions to be loosened, especially first-time home buyers.
"Before, the rejection rate was 20%. Now that has gone gone up by 10%.
"Commercial banks should consider introducing loan packages tailored specifically for this category of applicants." said State Executive Councillor for Housing, Town and Country Planning Jagdeep Singh Deo today.
Under the state's Affordable Housing Scheme, 22, 512 housing units will be built, mainly by the state's development arm, Penang Development Corporation (PDC), and the rest through private-public sector partnerships.
The state has received applications from the private sectors to build 12, 606 units to date.
Prices are capped between RM200,000 and RM400, 000 on the island and RM150, 000 and RM250, 000 on the mainland.
Jagdeep was speaking at the launch of the Chong Company Group of Companies Sales Gallery in Jalan Burma in George Town today.
The 130sq m gallery will showcase, among others, the group's new project, Sierra East, in Bukit Jambul.
Affordable units will make up a quarter, or 25%, of the Sierra East housing units, as has been required by state law since August last year.
Source: TheMalaysianInsider.com