Banks urged to ease terms for home loans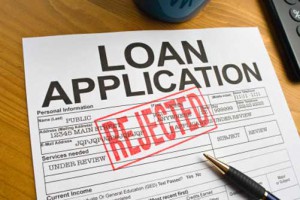 Banks have been urged to relax conditions on loan applicants for low-cost, low medium-cost and affordable housing here.
Penang Housing, Town and Country Planning Committee chairman Jagdeep Singh Deo said the banks should not be unduly worried over default loans as "the security is already in the housing unit itself."
"The argument that this group of applicants fall under the risky category clearly does not hold water.
"The state government and private sector have been working so hard to come up with affordable housing
"But if the applicants are denied loan, then all our efforts are in vain," he said after a press brief-ing in Komtar on Fiabci – Penang International Property (PIP) Expo Roundtable Property Conference yesterday.
Describing the loan rejection rate for LC, LMC and afford-able housing in Penang as alarming, Jagdeep said there should be a preferential package for these buyers.
He said the rejection rate for LC and LMC applicants stood at about 70% and about 40% for affordable housing.
"A person applying for loan to buy an affordable house and another person who drives a Rolls-Royce and applies for loan to buy a mansion, should not be subjected to the same rule by the bank.
"This is unacceptable. We will look into ways to solve this issue after the Fiabci – PIP Roundtable Property Conference on August 7," he said.
The conference, to be held at the Chapel Hall (St Jo's Level 2) in Gurney Paragon Mall, is organised by the State Housing Committee jointly with Fiabci Penang chapter and PenEvents Sdn Bhd.
Jagdeep said the roundtable conference was exclusive to the 'captains' of the property sector, key industry players and principal public sector officials.
He said the forum would be limited to 40 pax comprising directors and chief executive officers of invited companies.
Among the key topics to be discussed are the implication of Goods and Services Tax, enforcement of the State Strata Management Act 2015 and the dilemma of rising loan rejections.
Source: TheStar.com.my