Dua Residensi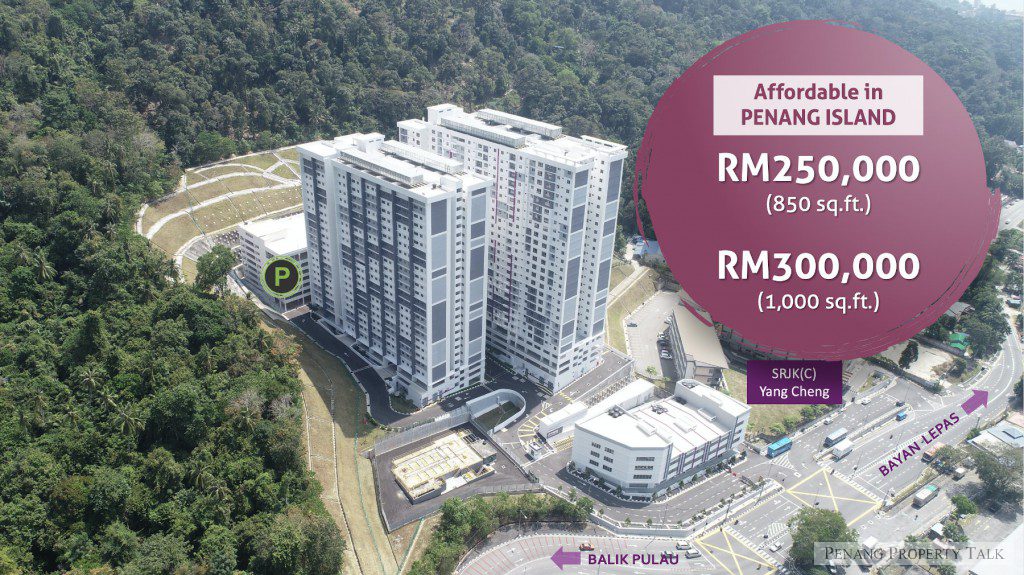 Dua Residensi, an affordable housing development by Penang Development Corporation in Teluk Kumbar, Penang. It is located opposite to Puspakom Teluk Kumbar, a mere minutes drive from Teluk Kumbar town center via Jalan Teluk Kumbar.
This development comprises 348 affordable units with size ranging from two different sizes – 850 sq.ft. and 1,000 sq.ft. There are also 346 units of low medium cost which are priced at RM72,000 a unit.
Indicative Price:
Low medium cost: RM72,500 (700 sq.ft.)
Affordable units: RM250,000 (850 sq.ft.), RM330,000 (1,000 sq.ft.)
For registration details, you may refer to our Affordable Housing page.
You may also click here to find out more about other affordable housing in Penang.
Project Name: Dua Residensi (formerly known as Duo Residensi)
Location : Teluk Kumbar, Penang
Property Type : Affordable housing development
Total Units: 348 (affordable), 346 (low medium cost)
Built-up Area: 700 sq.ft., 850 sq.ft. &  1,000 sq.ft.
Developer : Penang Development Corporation
Register your interest here
Location Map: