Own a Gated & Guarded Home in Penang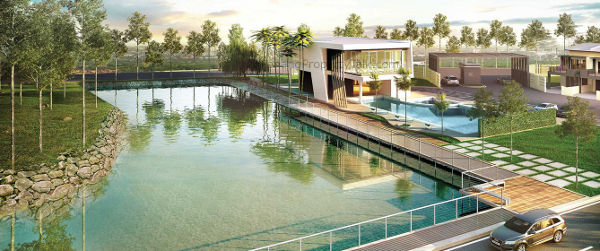 Taman Cassa Maya, a gated and guarded housing scheme by Streamsville Sdn. Bhd. in Butterworth, Penang. It comprises 12 units of semi-detached and 115 units of terrace houses with wide range of exclusive facilities and swimming pool.
Call 012-481 8018 now and save up to RM68,838!
Here are 21 reasons why you should invest in Taman Cassa Maya:
Landed Property – Land is valuable because demand is always more than supply.
Gated & Guarded – 24 hours security to protect you and your family
Low Booking Fee – Only RM5,000 to book!
Refundable Booking Fee – If your loan is rejected, booking fee is refundable upon showing of rejection letters to the Developer
Low Downpayment – Only 3% downpayment which is around RM20,000 only
Promotional Rebate – Developer is generously giving out 7% (up to Rm68,838 of Saving), to help home buyer to own a quality property
Free Sales & Purchase Agreement and Legal – Saving of approximately RM25,000
Strategic Location – Located in the prime area of Butterworth, Sungai Dua. Adjacent to the proposed third link Undersea Tunnel that connects Penang island and Penang Mainland.
Easy Access – Located next to the North- South Highway, 10 minutes to Penang Bridge
Huge Potential of Capital Gain – A few well known developers have confirmed purchased lands nearby the site
Low Price – Only RM278 per square feet, whereby other high rise condominium is launching at RM350 per square feet
Phase 1 out of 4 – this is the phase 1 project from the developer, as you know phase 1 is always the cheapest to buy
Low Density – Only 115 units of Terrace and 12 Units of Semi- D
Good Feng Shui – careful considerate design according to Feng Shui. Direction as facing North East and South West to receive maximum positive Qi; benefit for health and wealth
Ergonomics Design – Spacious 2 storey 2248 Square Feet of amazing built up for Terrace; building fully extended to unit lot boundary
Exclusive edition – 12 units limited edition Semi- D, 39′ x 85′ land area with 14′ of Side Open Space
Spacious car porch – 25 feet length (Terrace) & 35 feet length (Semi-D), can park up to 3-4 cars
Club House – Swimming pool, Lounge, Gymnasium with pool view, Entertainment room, Wading pool and Reading Pavilion
Theme Park – Themed Children Playground, Herbs & Spices Garden, Outdoor Exercise & Gym Area, Reflexology footpath, Lush Planting, Scenic Viewing Swing
Landscape – 4 Season Linear Park and Pine Sanctuary
You Need A Place Like This to Call it HOME!
Call now! 012-481 8018 for Booking…
[Sponsored Ads]
[Sponsored Ads]