Sunshine Central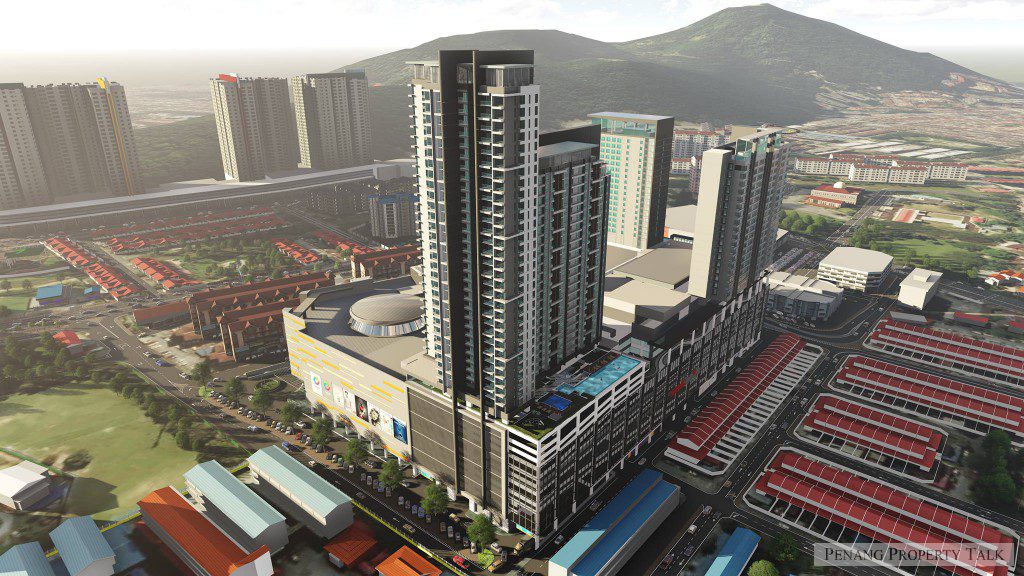 Sunshine Central, a re-development of the old Sunshine Farlim site into a new commercial complex with business hotel and serviced residence.
The entire project will be over 3.7mil sq ft of gross area, spread over three blocks of 38-storey buildings, comprises 270 units of serviced apartments, 144 units of small home offices (Sohos), a hypermarket, 300 retail outlets, a medical specialist centre, a 320-room business class hotel, and cineplexes.
The 9-storey retail podium includes 2-level basement floors with a total of 3,500 paring bays and a wellness centre. The retail podium will be anchored by Sunshine Farlim supermarket/ departmental store and all retail units will be retained for optimal mix including F&B outlets and multi-hall Cineplex.
Property Project : Sunshine Central
Location : Bandar Baru Ayer Itam (Farlim), Penang
Property Type : Retail, SOHO, Business Hotel, Serviced Apartment
No. of Storey : 38-storey & 2 basements
Last Updated: Jan 2020
Developer : Crimson Omega Sdn. Bhd.
Register your interest here
SITE PROGRESS