The Light Collection II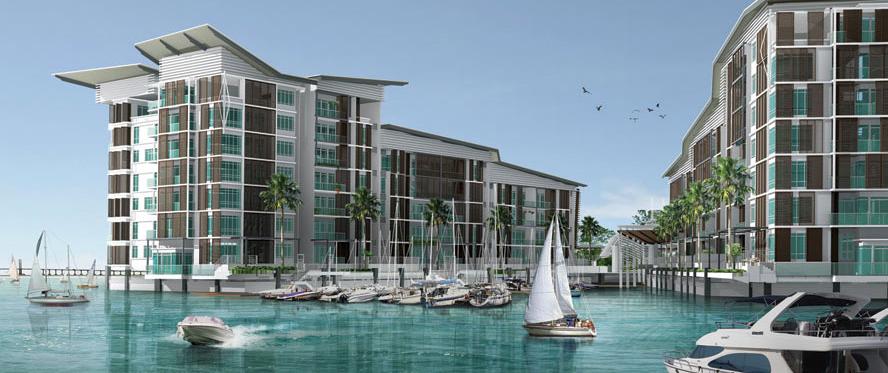 It begins with the Penang essence which has drawn and charmed generations of visitors. It is distilled from the colourful convergence of diverse cultures on Penang's waterfront – an eclectic mix of Malay, Chinese, Indian, Nonya Baba, Jawa-Peranakan and European traditions, architecture, food and festivals. The Penang essence is not to be found anywhere in the world.
In THE LIGHT, the Penang essence prevails, inspiring fresh interpretations of the island's endearing appeal.
Today, Penang's waterfront is a favourite haunt for families and friends, morning, noon and night. Cool, evening strolls, visits to eating stalls here, or simply being there to watch ships and yachts go by are a national pastime. The magnetic allure of Penang's waterfront and the lure of water will be made to beckon even more strongly by THE LIGHT.
By having one-third of the area actually covered in water; the Pier-like buildings of THE LIGHT COLLECTION II truly seem to be a float. Resembling a hand reaching out to touch the sea, the wharf-like Pier Apartments radiate like outspread fingers opening up to enjoy the best-possible light and marine-view from all three sides.
Property Project : The Light Collection II @ The Light Waterfront
Location : Off Coastal Highway, Gelugor
Property Type : Luxury Condominium
Land Tenure : Freehold
No. of Blocks : 5
No. of Storey : 7
Built-up Area : 517 – 3,617 sq.ft.
Total Units : 297
Developer : IJM Land Berhad
Website : www.thelightwaterfront.com