New canopy walk in Penang Hill by year-end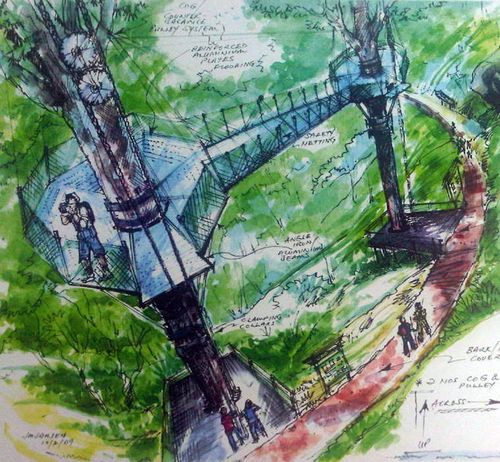 Penang is set to feature a new treetop walkway as a nature attraction by the end of the year.
The project, to cost some RM3 million, is part of an eco-tourism venture that also includes an adjoining 1.6km nature trail, designed to boost environmental conservation and tourism in Penang.
The 200-metre walkway project will include a viewing deck and giant swings, and is to be designed to facilitate night excursions as well.
Chief Minister Lim Guan Eng said the cost of the development will be fully financed by Creative Quest Sdn Bhd.
The company will be granted a licence to manage and operate the venture for a period of 20 years, with an additional 15 years under terms and conditions to be mutually agreed to by the state and the company.
Creative Quest was also the only party that submitted a proposal following a site visit and tender briefing attended by five companies.
The project is slated to begin development next month, for completion by the end of the year.
The current longest canopy walk, measuring some 950m on an elevated steel pathway, is located in the Sungai Sedim forest reserve in Kedah.
The hill's original 290m canopy walk, installed amid the famous tall dipterocarp trees there, was damaged by fallen trees due to a storm in September 2008.
Malaysia's other canopy walks include those at Taman Negara in Pahang, Teluk Bahang National Park in Penang, Forest Research Institute of Malaysia (FRIM) in Selangor, the Kinabalu National Park in Poring, Sabah, and the Mulu National Park in Sarawak.
The entrance fee for the Penang Hill walkway, which is yet to be determined, will include insurance coverage. Senior citizens and pre-school children will not be charged, while students with identification cards will be entitled to a special price.
Source: TheSunDaily