Landmark RM10bil development taking shape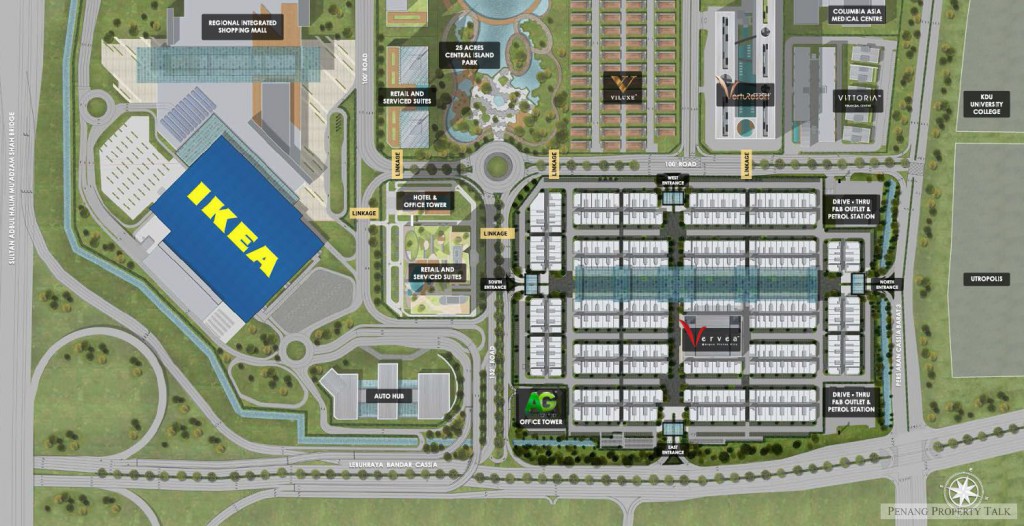 The first phase of the RM10bil Aspen Vision City in Batu Kawan is scheduled for completion at the end of next year.
The first phase comprises an Ikea store, Columbia Asia Medical Centre and Vervea, a commercial project.
Aspen (Group) Holdings Ltd president and chief executive officer Datuk M. Murly (pic) said the Vervea would be ready end of 2018.
"The Ikea store will open in the first quarter of 2019," he added.
Murly says the Vervea, located on a 35-acre site with prominent visibility, is the largest gated and guarded commercial precinct in the northern region.
"Vervea comprises a vibrant collection of versatile commercial shop offices complemented with a host of business-centric features.
"It has 441 units of three and four-storey shop offices, equipped with business-enhancing amenities such as ample parking space and strategically-positioned external linkages.
"Easily accessible from the second Penang bridge, North-South Express Highway and other major roads, Vervea enjoys a continuous flow of high-value customer traffic from both Penang island as well as the mainland," he added.
The other component of Aspen Vision City is Vertu Resort, which is scheduled for completion in 2020.
Murly said the group had started the piling works for the project.
"As the first residential development in Aspen Vision City, Vertu Resort is also the first resort-inspired high-rise development in mainland Penang," he said.
Vertu Resort is furnished for a truly move-in condition with home furnishings as well as electrical and kitchen appliances.
"Set to raise the standard of living for everyone and providing a first-look into the cosmopolitan lifestyle that Aspen Vision City is set to be a model city for — Vertu Resort packs plenty of facilities and amenities to suit individual styles and preferences.
"From the 152m-long swimming pool to the rock climbing adventure area, Vertu Resort offers an abundance of activities to do in a holistic living environment that caters for everyone," he added.
On the group's first affordable condominium in Tanjung Tokong, Tri Pinnacle, Murly said it is the first private-initiated affordable housing project in Penang, scheduled for completion in end of 2018.
"The project is widely recognised as the catalyst initiative that inspired a host of similar affordable developments from other private developers across Penang, which has successfully set a new benchmark for affordable housing projects.
"It is equipped with state-of-the-art rooftop facilities that include a sky infinity swimming pool at the rooftop," he added.
On the upcoming projects for Aspen Vision City, Murly said the group was planning the RM350mil Viluxe Villa residential scheme, the RM238mil Vittoria Financial Centre and the RM613mil HH Galleria.
"The Viluxe Villa comprises 13 bungalow units, while the Vittoria Financial Centre has five blocks of commercial buildings and an office tower.
"The HH Galleria is a mixed development project with two condominium blocks, shop offices and retail spaces," he added.
Murly said the group was planning a shopping mall in Aspen Vision City which would cost RM1bil to construct.
"The mall, scheduled for opening in either 2020 or 2021, will have a net lettable area of 1 million sq ft," he said.
Source: TheStar.com.my