20 Most Active Projects in Penang (Q1 2016)
2016 looks to be another happening year for property industry in Penang. While many industry experts predicted the property market to remain slow, our website traffic has hit an all-time high with nearly 1 million pageviews and over 180k unique visitors in Q1.
With that in mind, let's take a look at the 20 most active projects in Q1 2016. The Tamarind by E&O continues to hog the limelight being the most popular project in Penang, followed by the affordable One Foresta and i-Santorini by Ideal Property Group.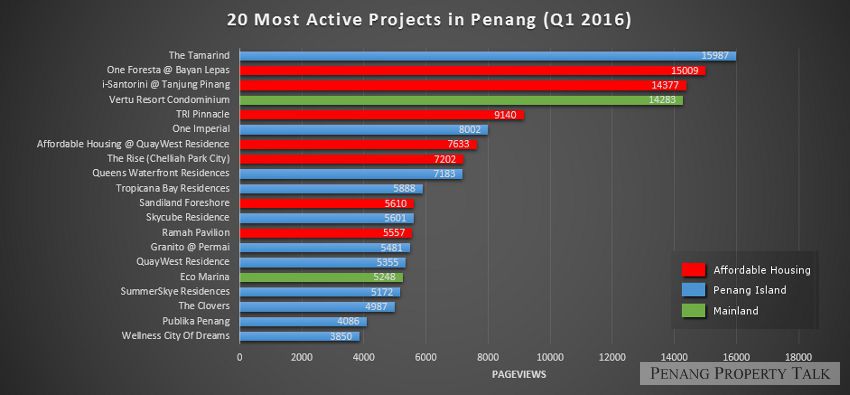 Vertu Resort, ranked fourth in the list, is the very first high-rise development by Aspen Group at Batu Kawan. It is expected to continue gaining traction as the show gallery is slated to open by end of this month.
On the affordable segment, it's worth mentioning that the newly announced affordable units at QuayWest Residence only starts from RM200,000, with unit size ranging from 728 sq.ft. onward.
* Projects are ranked based on the pageviews recorded in Google Analytic web traffic report for PenangPropertyTalk.com.
– Ken Lim
(Founder and Principal Reviewer, PenangPropertyTalk.com)