Penang records RM8b in investments last year, more than double 2013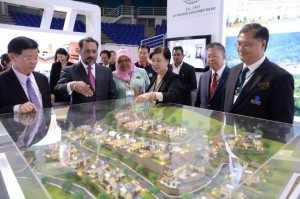 Penang more than doubled its total investments by recording a total RM8.162 billion in investments last year, shored up largely by injections to its electronics and electrical sector as well as biomedical industry.
In comparison, Penang recorded a total RM3.912 billion in investments in 2013.
Penang Chief Minister Lim Guan Eng said this means the state recorded a 109 per cent increase in total investments last year as compared to 2013.
Citing figures released by Malaysian Industrial Development Authority (Mida), Lim said Penang's ranking in bringing in investments also went up to third place last year as compared to fourth placing in 2013.
In 2014, Penang is ranked just behind Johor and Sarawak, which recorded RM21 billion and RM9.6 billion in investments respectively.
Lim said the investments were mostly in the electronic and electrical sector and some from the bio-medical sector.
Of the total RM8.162 billion in total investments, RM5.113 billion are foreign direct investment (FDI) last year.
In 2013, the state's FDI only totalled RM1.794 billion.
Lim said the increase is sign of sustainable progress for the state especially when total investment are looked at on a six-year period basis.
"This is because industries make year end decisions, so the investment might spill over to the next year so we are more focused on total investments in a six year period rather than on annual basis," he said.
Penang recorded a total RM40 billion in investments between 2008 and 2013 as compared to RM21 billion between 2002 and 2007.
Source: TheMalayMailOnline.com