Rent-to-own scheme to help Penangites owning their first home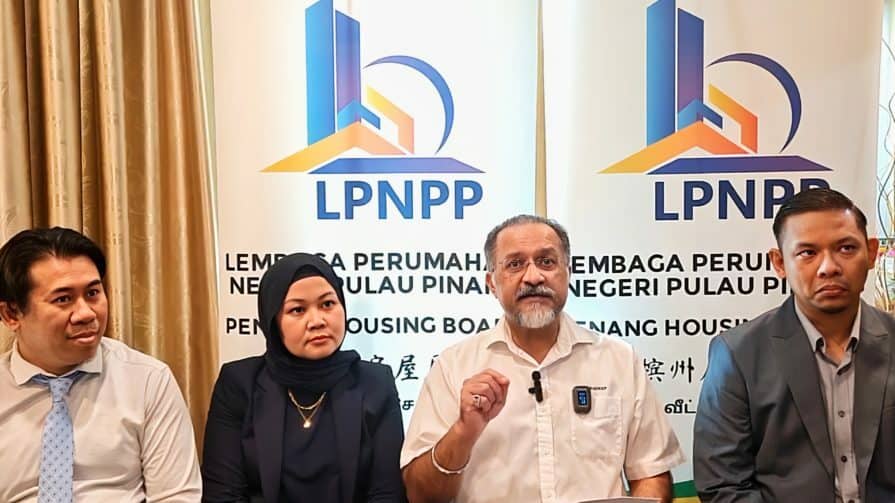 The State Government intends to expand homeownership in Penang through 'rent-to-own' (RTO) which currently only involves Type A and Type B Affordable Housing (RMM).
State Housing, Local Government, Town and Country Planning Committee chairman Jagdeep Singh Deo said, the proposed plan that will be introduced in the near future is to help Penangites to own their first home.
"Previously, the RTO method was only for RMM Type A (low cost house at RM42,000) and RMM Type B (low medium cost house, RM72,500).
"Soon we (State Government) will expand to RMM Type C (starting from RM150,000 to RM300,000) which are two projects that have been identified to offer 44 units by RTO.
"And the priority for this latest category is for civil servants (and more details will be announced later)," he said at a press conference held via Facebook Live on 28 June 2022.
In the meantime, Jagdeep who is also a Board Member of LPNPP informed that the State Government will ensure an adequate supply of affordable housing for the people of Penang.
"This target is in line with the Penang Vision 2030 and I am confident we can achieve the target with the cooperation of all parties, including from LPNPP and stakeholders through public-private partnership (PPP)," he said.
It is understood that as of June 27, 2022, a total of 138,041 units or 62.8 percent of the target has been achieved which is currently in various stages of development. This amount also includes a target of 10 percent of the 220,000 units offered through the RTO financing method.
In a related development, Jagdeep also said that the State Government is currently waiting for feedback from the Ministry of Housing and Local Government regarding the development of the People's Housing Project (PPR) in the state.
"The State Government has previously identified five sites (in five districts with a total size of 72.3 acres) for development of PPR.
"(And) we really hope that the Federal Government can help provide housing for the people in this state," he exclaimed.
For the record, Penang only has 999 PPR units compared to a total of 114,652 units nationwide.
Source: Buletin Mutiara