Penang has forth-highest overhang units in Q1 2020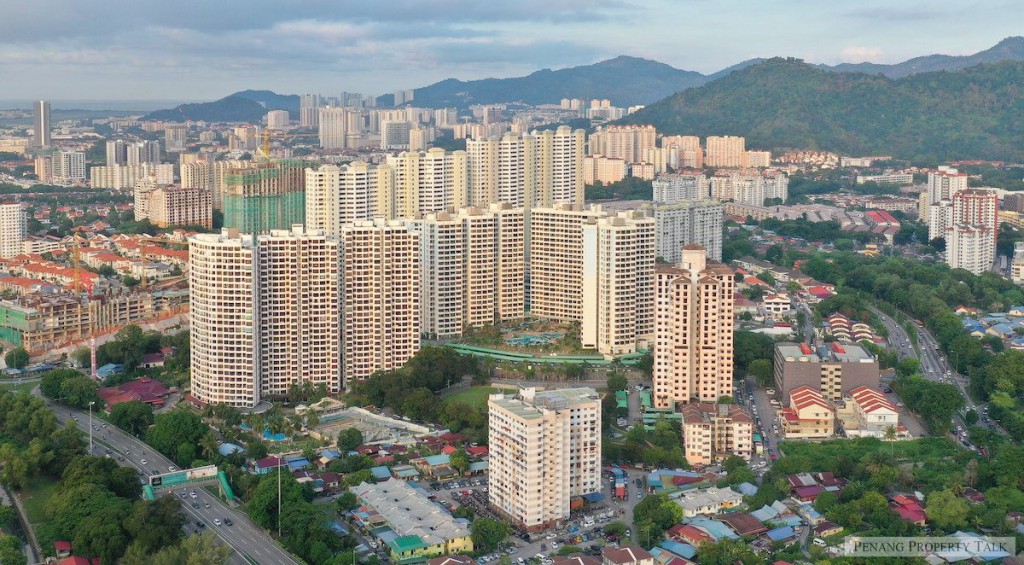 According to the latest property market transaction data for 2019 to Q1 2020 by the National Property Information Centre (NAPIC), overall overhang properties recorded in Q1 2020 showed that there are a total of 29,698 overhang units, amounting to a total value of RM18.91 billion. From that number, 35% of all overhang units or 10,401 units are in the RM300,001 to RM600,000 price range. More than half of the overhang are condominium/apartment type, making up 54.7% with 16,241 units.
Johor recorded a total number of 6,057 units, of which 1,974 were condominium units or apartments and 2,160 were two to three-storey terrace houses.
Perak emerged as having the second-highest overhang with a total of 4,919 units with 16.6%, followed by Selangor with a total of 4,844 units or 16.3%.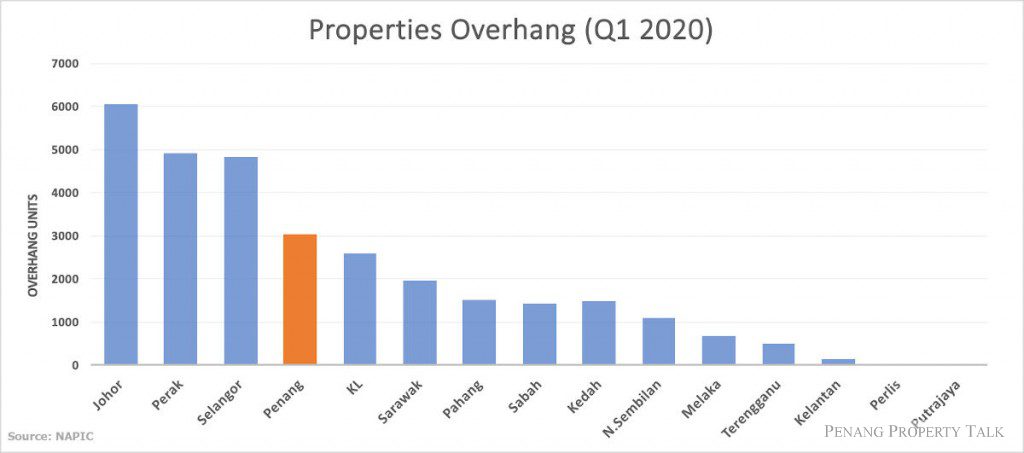 The report also revealed that the next highest was Penang accounting for 10.2% with 3,043 overhang units, and Kuala Lumpur at 8.7% with 2,584 units. Sarawak makes up 6.6% with 1,966 units and Pahang has 5.1% at 1,510 units.
The remaining states that make up less than 5% respectively and in descending order are Sabah (4.8%), Kedah (4.7%), Negeri Sembilan (3.7%), Melaka (2.3%) and Terengganu (1.7%).
The states that account for less than 1% each are Kelantan (0.5%), and Perlis (0.1%). The only place with zero overhang units is Putrajaya.
NAPIC property market division deputy director Tee Siew Bee said the overall property market was slowing down this year due to a mismatch in demand and supply for certain states/districts/ locations, types and prices.
"The residential overhang situation has continued to improve, but remains a major concern. There are fewer new launches that might help to reduce the number of overhang and unsold units," she said during the Real Estate & Housing Developers' Association's (Rehda) event entitled "Selling a property successfully in the new decade – is big data & proptech the ultimate solution?"
Rehda's event highlighted how property developers can move forward in boosting their property sales, whilst easing the process of home ownership in these tough times by embracing Big Data and PropTech.
Source: FreeMalaysiaToday.com