Stratified property owners in Penang must pay parcel rent directly to land office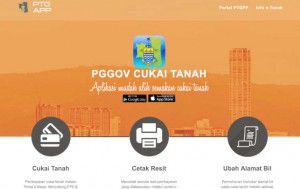 From this year, owners of stratified properties in the state will have to pay parcel rent directly to their respective district and land offices.
Chief Minister Chow Kon Yeow said the parcel rent, replacing quit rent for stratified properties, is effective from January this year.
"Prior to this, the quit rent was based on the total plot the property was built on. It was paid by the respective management corporations (MC) of stratified properties.
"This year is the first year of enforcement, so strata unit owners will be given till the end of this year to pay the parcel rent," he said at a press conference at his office in Komtar on Friday (June 28).
Chow said the parcel rent replaces quit rent for all stratified properties, with rates based on the size of the respective units.
"The bill for parcel rent will be sent out to all parcel owners starting July through their MC.
"Since the bills have been sent out late, parcel owners are given until the end of this year to pay the parcel rent.
"The parcel owners will need to update their addresses with their district and land offices when they pay their parcel rent this year," he said.
Chow said the parcel rent for next year will be sent to the updated addresses of the parcel owners from January 2020 onwards.
All parcel owners are advised to update their mailing addresses at their respective land and district offices or online at etanah.penang.gov.my.
Source: TheStar.com.my