Big data to help solve property overhang issue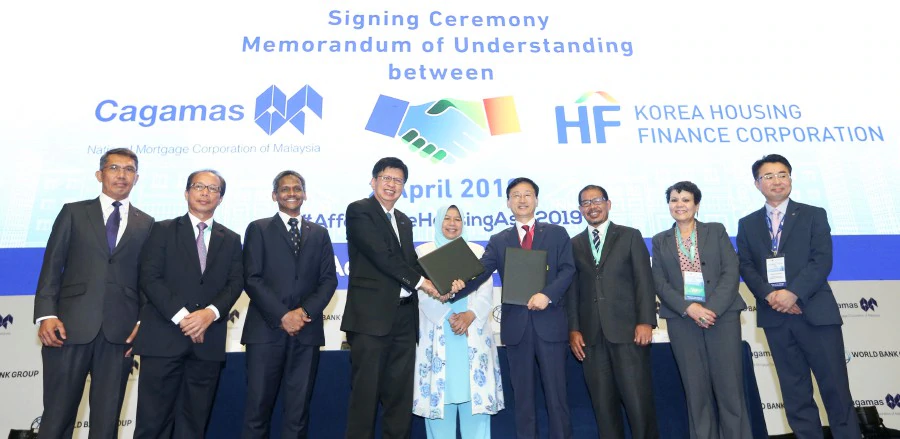 A big data system is needed to solve property overhang issue in Malaysia, Housing and Local Government Minister Zuraida Kamaruddin said, adding that such a system will be a 'game changer' for the local property industry.
She said the lack of a big data system has hindered the government in understanding the local housing needs.
"Rest assured that we are working on establishing the big data system as outlined in the National Housing Policy 2.0," she said in her keynote address at the Financing Affordable Housing across Asia Conference here today.
"Once we have this system up and running, we can consolidate the data to see where we are now and allow us to make future projections for housing development, in terms of property type, price and location. This will also be helpful in solving the property overhang issue."
Data from the Valuation and Property Services Department shows as of September 2018, there are a total of 30,115 unsold residential units amounting to RM19.5 billion in value across Malaysia.
Zuraida said the government is currently in discussion with several international agencies to invest into the local housing market.
She stressed however that these agencies will be participating as financiers to the finished products instead of being developers.
"We are currently in discussions with entities from China, South Korea and Middle East with Cagamas Bhd as a conduit and administrator to the deal," she said.
"These entities will be able to provide financing schemes to potential buyers at the completion of a project which usually runs between three to five years," she said.
When asked further, Zuraida said she is keen to secure several memorandum of understandings (MoU) to this end in 2019 itself.
"Even if we secure a deal with these entities this year, it wouldn't be until three to five years till these entities can come up with financing schemes, as they need to wait for the completion of the project," said Zuraida.
Zuraida said she will most likely accompany Prime Minister Tun Dr Mahathir Mohamad to the Belt and Road Forum in Beijing, China at the end of this month.
"I am looking forward to go to the forum and hopefully will be able to identify three to four agencies to sign MoU with us there," she said.
Source: NST Online