AFFORDABLE: Bukit Mertajam / PTL Properties Sdn. Bhd.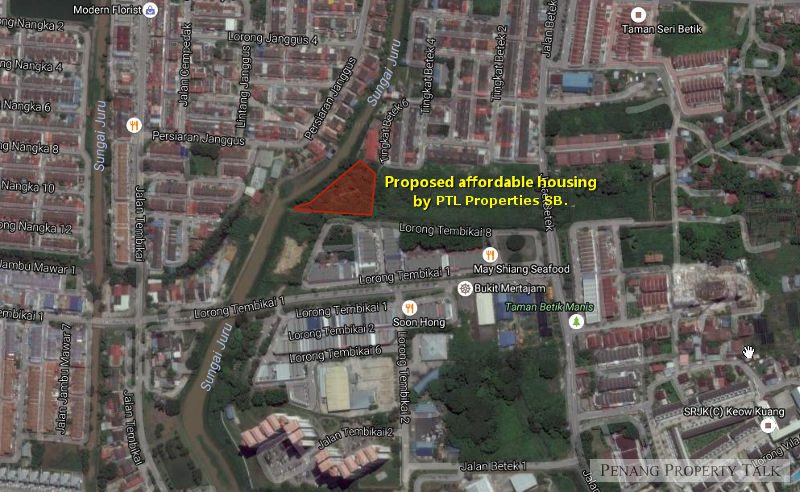 A proposed affordable housing by PTL Properties Sdn. Bhd. near Jalan Betek in Bukit Mertajam. This project was initially proposed by BM Bina Sdn. Bhd. in 2016. It will be the second affordable housing proposed within vicinity of Jalan Betek,   less than 500 meters away from the first affordable project – Villa Acres Residence.
Strategically located next to Taman Sungai Rambai, just a stone's throw away from SJK(C) Keow Kuang Primary School. It is easily accessible via the ever bustling Jalan Song Ban Kheng. Amenities such as schools, market, banks, shopping malls and eateries are only a few minutes drive away.
This development will see the construction of a 23-storey high-rise building with 186 affordable units and swimming pool. Affordable housing project in the mainland is expected to be priced below RM250,000.
This is still pending for approval. Details to be available upon project launch.
READ MORE ABOUT AFFORDABLE HOUSING:
Project Name: (to be confirmed)
Location : Bukit Mertajam
Property Type : Affordable Housing
Total Units: 186
Indicative Price: RM250,000 and below
Developer : PTL Properties Sdn. Bhd.
Register your interest here
Location Map: