How To Launch Your Own Business For Under RM1,000 and Make 5 Figure A Year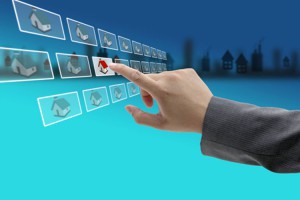 * Article by Freemind Works *
Want to make some extra money without investing a lot?
There are 27 businesses that you can start with under RM1,000. For example, be a freelancer at Fiverr, offer tuition classes for subjects/ skills you are good at, and photographer at birthdays, weddings and other event.
But, not all can guarantee you 5-figure income a year.
To discover 'How to make Extra 5 Figure Income A Year'. Click here.
The most profitable and easiest business to start with nowadays, and can make you 5 figure a year, is non-other than internet business and property investment.
Internet Business
With just a laptop and internet connection, you can start an internet business, anywhere, anytime. All you need next is just a domain name and hosting.
With the right strategy in place, you do not need your own product or your own website. You don't even need to build a list or spend on acquiring a customer.
Not only that, the Government now wants to offer You RM25,000/month if you are in the Digital Marketing space.
And for a limited time, you can discover the loopholes of Government grants and soft loans to start your digital business and claim up to RM2 million without you spending a huge fortune.
If all this good news does not excite you, I don't know what will 
Property Investment
Property investment is what I call the "old is gold" investment and business strategy. Property has always been the popular choice when it comes to creating, growing and preserving wealth.
And with the time and tested S.I.P Property Funnel System, anyone can start their property investment journey with just under RM1,000 and easily make 5 figure income a year.
Let me illustrate:
Using the S.I.P Property Funnel System you buy a property worth RM100,000 with just RM1,000 and make RM10,000 from just this one property. Let's calculate the returns.
(%)ROI = RM10,000/RM1,000 x 100% = 1,000%
That is a 1,000% return!
The best part about using this method is that you still own the property and continue to collect monthly rental that gives you positive cash flow and passive income every single month.
And you rinse and repeat the same formula.
Here's what's amazing about this formula. It can be applied not just on property worth RM100,000 but also on property worth RM1,000,000. Do the math and the income you make here can allow you to have more options in life.
And here's the good news – Penang Property Portal, is giving away 17 FREE tickets its readers and subscribers to the Financial Freedom Series, details as below:
Date: 9 Jun 2018 (Saturday)
Time: 9 am – 6 pm
Venue: Promenade, Persiaran Mahsuri
So do block your calendar and reserve your seat.
Again, as readers of Penang Property Talk, you get to attend this workshop for FREE (worth RM618). But only for the first 17.
As seats are limited, click here NOW to reserve your seat:
– Kaygarn Tan
[Sponsored Ad]