Federal Govt cancels RM100mil Penang Hill cable car project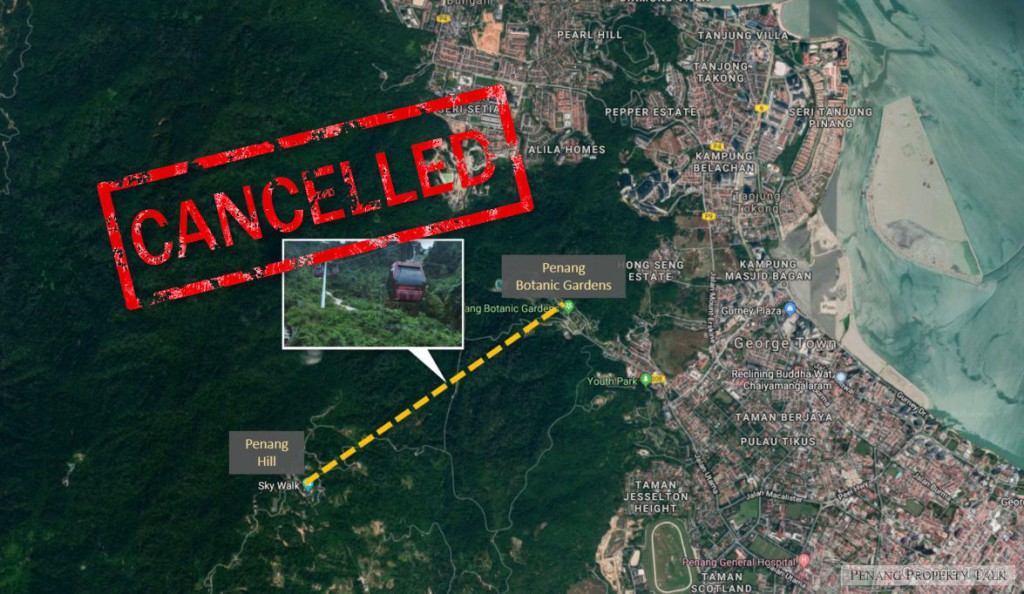 The Federal Government has withdrawn its RM100 million allocation for the development of a cable car system on Penang Hill.
Chief Minister Chow Kon Yeow expressed his disappointment over the Federal Government's decision.
"The withdrawal of allocation would not only affect the continuity of the hill's development plan, but also the state's economy.
"The Federal Government should have helped the people overcome the economic challenges caused by the Covid-19 crisis.
"It should have ensured that allocations for states are increased to assist the rakyat. Instead, the allocation is withdrawn without first having proper discussion with the state or obtaining feedback from the Penangites," Chow told the people via Facebook Live today.
He said that the development of the public infrastructure project could have a ripple effect towards the state's economy, stimulate the local market and provide job opportunities.
He said that the pre-feasibility study of the cable car system was still in progress and was scheduled to complete in the second half of the year.
"All information, data and proposals from the pre-feasibility study will be filed for future use," Chow said.
The then Finance Minister Lim Guan Eng had announced the RM100 million allocation for the development of the cable car system on Penang Hill when he tabled the Budget 2020 in October last year. However, following the change of Federal Government, the allocation has now been withdrawn.
Chow said the Penang government would continue to discuss the matter with the Federal Government.
"I hope that the rakyat will continue to stay strong and united against the current health and economic challenges.
"The state government will stand with the people and ensure that we remain viable. I believe that we can overcome these challenges together," he added.
Source: Buletin Mutiara