Penang Sentral to be operational in October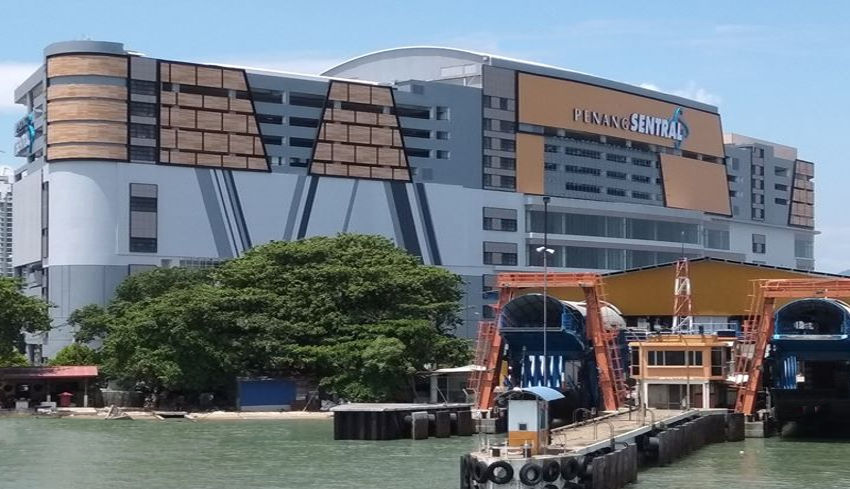 The first phase of Penang Sentral in Bagan Dalam is expected to open in October.
Modeled on Kuala Lumpur Sentral, the RM2.7bil development stands 10 storeys high and overlooks George Town on the island.
Built on 12.8ha of land, the hub is equipped with shops, ticketing counters and food outlets and will link bus and taxi services to the Butterworth KTM train station and Pengkalan Sultan Abdul Halim ferry terminal.
The Star reports that Bagan Dalam assemblyman M. Satees said work on the first phase of the project was in its final lap and awaiting the Certificate of Comple­tion and Compliance (CCC).
"We were informed that the building will start operating in October but there has been nothing official yet.
"The state is looking forward to its opening to ease traffic congestion in areas surrounding the terminal. Buses, taxis and ride-hailing services will have their designated areas in the terminal," he said.
In May, it was reported that the hub will accomodate 200,000 daily passengers and is equipped with 900 parking lots.
It includes an information centre, connectivity to the ferry terminal and train station, and self-service ticketing kiosks.
The Star reports that the project includes commercial and residential components. There is a shopping complex, three 36-storey office blocks and a 35-storey hotel.
The daily reports that Penang Sentral amongst Northern Corridor Economic Region projects unveiled in August 2007 by then prime minister Tun Abdullah Ahmad Badawi.
Land acquisition issues had plagued the project, resulting in delays.
Source: EdgeProp.my