Penang foreign property buyers under 10%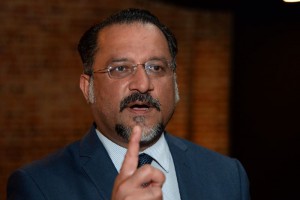 The number of foreigners buying Penang properties have traditionally been below 10 per cent, state executive councillor Jagdeep Singh Deo said today.
The housing development committee chairman sought to allay concern that non-Malaysians were gobbling up properties, saying it was a perception that was untrue.
"It has always been less than 10 per cent, like what was said, it was only 7 per cent but there was this false perception that there are more foreign buyers," he told reporters after a media launch of the Penang Property Summit 2017 here.
The figure for foreign property buyers in the state was disclosed earlier by real estate agent Michael Geh in his speech earlier at the same launch.
Jagdeep said the state has always been firm with its minimum price for foreigners buying properties in Penang to curb speculation.
The minimum price is RM2 million for landed properties and RM1 million for stratified properties on the island while the floor price for the mainland is RM1 million for landed properties and RM500,000 for stratified properties.
"Only the MM2H applicants are allowed to buy RM500,000 properties and above for up to two units per person," he said, referring to the Malaysia My Second Home programme.
"Other foreigners must comply with the state's price cap," he added.
Jagdeep said MM2H applicants may be interested in the state's affordable housing units too, but assured Penangites that only registered voters living in Penang can apply.
He also commended the Penang Property Summit organisers for showcasing affordable housing projects during the three-day event that will be held in March.
He also said 2017 will be a year of delivery where some of the state's first affordable housing projects will be completed.
"We hope to get the CCC for the affordable housing project, Bandar Cassia in Batu Kawan by this year," he said, adding that there are 520 units and currently, it is at 91.4 per cent completion.
Source: TheMalayMailOnline.com