Boon Siew Group NOT buying land near Gurney Drive reclaimed area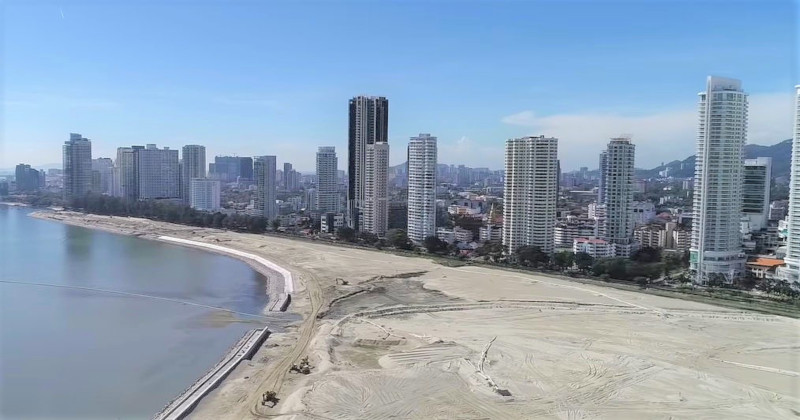 The Boon Siew group is not involved in the purchase of a piece of land that the state of Penang had alienated to a private company with the mandate to undertake RM6.34bil worth of infrastructure projects.
In a statement, the Boon Siew group said one of its shareholders was approached pertaining to the purchase of land measuring 22.92 acres from Consortium Zenith Construction Sdn Bhd (CZC), but no decision has been made by him in respect of his involvement in the transaction, as all matters are at a very preliminary stage.
Three days ago, StarBiz reported that the Boon Siew group had acquired the land at RM845 per square foot for RM843.64mil, a transaction that would clear some amount of uncertainty on the financing of the RM6.34bil infrastructure projects.
The infrastructure projects comprise three toll-free highways on the island and an undersea tunnel between Butterworth and Gurney Drive. Work on the first of the three highways is due to start in September this year.
However, financing has been an issue because the project is to be done on a land-swap basis. The state will alienate a total of 110 acres of reclaimed land in stages to CZC in return for the company carrying out the projects, including the feasibility study and detailed design.
The undersea tunnel project has been awarded to China Railway Construction Co and is slated to start only in 2023.
However, the job for the first of the three highways, which is a 5.7-km stretch worth RM815mil, has been awarded to the joint venture of Vertice Bhd and Vizione Holdings Bhd
The other two highways are to start next year and the year after. According to reports, the RM6.34bil project is due for ground-breaking, with the commencement of the highway project happening by the end of next month.
Source: TheStar.com.my