People's Market in Seberang Jaya to be ready in March next year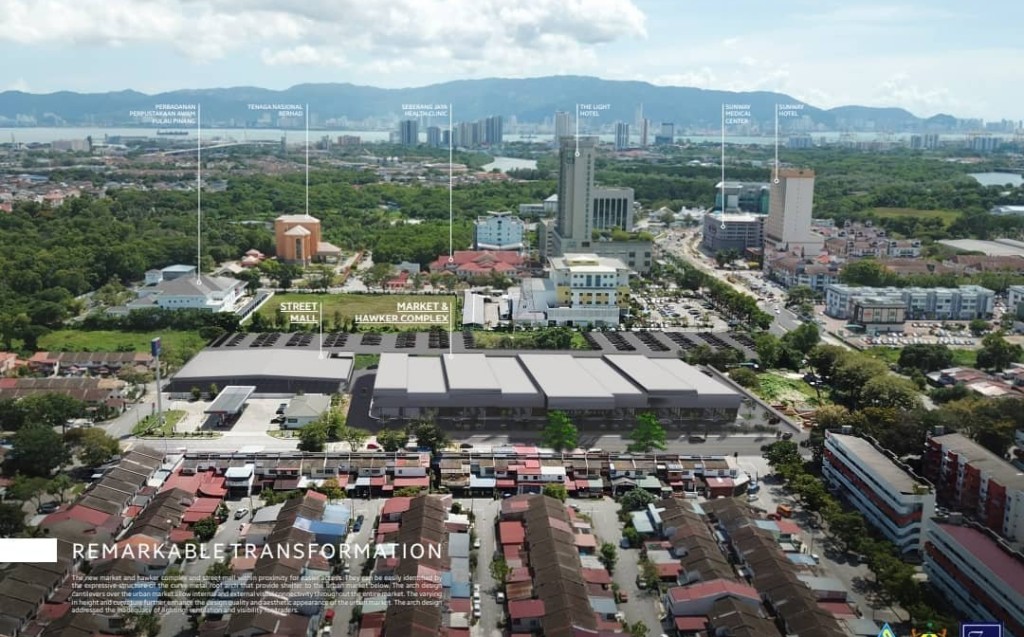 The reconstruction of the Seberang Jaya Public Market and Hawker Centre is expected to be completed in March next year.
Chief Minister Chow Kon Yeow said that once completed, it will be renamed the 'People's Market' (Pasar Rakyat).
"The reconstruction project, which began in 2019, will be able to house about 200 traders after its completion.
"The project is under the Penang Development Corporation (PDC) but when it is fully completed, it will be handed over to Seberang Perai City Council (MBSP) as the owner.
"The cost of the project is RM19.5 million and fully funded by the project contractor Zubicon Development Sdn Bhd through a cross-subsidised method.
"As of now, the 12.5-acre project is currently at 30% progress and we are confident that the reconstruction could be completed within the stipulated time," Chow said in his speech during a site visit today.
Also present were state Local Government, Housing, Town and Country Planning Committee chairman Jagdeep Singh Deo, Permatang Pauh MP Nurul Izzah Anwar, MBSP mayor Datuk Azhar Arshad and Penang Development Corporation (PDC) chief executive officer Aziz Bakar.
According to Chow, the redevelopment project was needed as the old market was more than 30 years old.
"When completed, the new market will be equipped with plenty of accommodations and facilities such as solar panels, 450 parking lots, centrally connected exhaust fans, grease traps and others.
"And we hope when the project is fully completed, we can spur the local economy in Seberang Jaya and nearby area," he added.
Source: Buletin Mutiara