The Perfect Choice for Home and Investment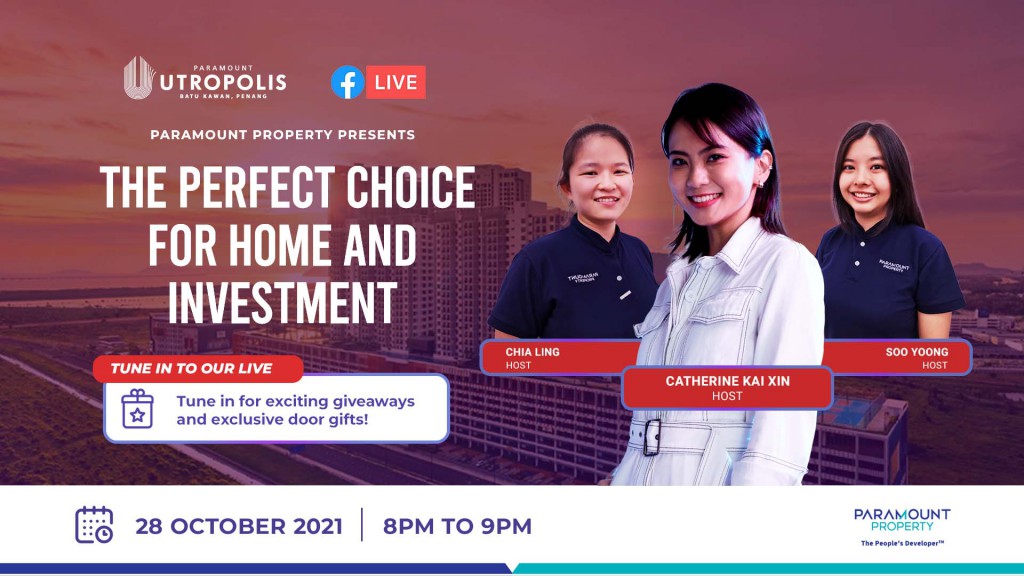 Have you been looking for your next family home or investment property? Find out how Sinaran Residences might be your perfect choice.
Tune in on 28 October 2021 from 8 pm – 9 pm with Catherine Kai Xin and the Paramount team for a LIVE tour.
🏆 10 Starbucks vouchers for 10 lucky viewers!
🏆 Get an exclusive door gift when you register and book an appointment at the link below
To find out more about Sinaran Residences visit: https://bit.ly/3m8HsyJ