Are you ready to buy a property? 5 things to ask yourself first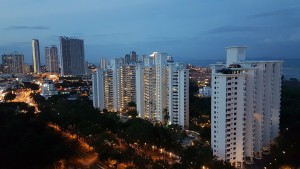 By Edward Tagnipis
For many young people who have just finished their studies and have entered the world of working life, saving up and buying a house is one of their top priorities. Some may intend to buy the property as a home for their own stay and others may intend to buy as an investment while they themselves continue to rent or stay with their parents. Whatever the reason may be, buying your first property is a major step in life and must be considered carefully. There are five essential things to know before you proceed.
1. Are your personal finances in good shape?
Firstly you need a steady monthly income before the bank can even consider giving you a housing loan.
But even with a steady income you still need to consider if you are able to meet the monthly repayment. Buying a property is a long term commitment where you have to service the monthly repayment for the duration of the housing loan, which may be up to 30 years. After considering your monthly income and deducting all expenses, do you have sufficient to pay the housing loan? Monthly expenses would include all your bills, car loan and other loans like PTPTN.
2. How much can you borrow?
Knowing how much can you borrow from the bank is vital as it will determine the price range of the property you can buy.
For new buyers who have no existing housing loans and no other loan commitments like car loans, personal loans and etc, they can use the following guide. As a guide for every RM1,000 of your monthly income, the bank can give RM100,000 in housing loan. That means if your monthly salary is RM6,000, you should be able to get a housing loan up to RM600,000. This guide is useful when you are searching for your property, to know if you can afford it or not. The amount will be lower if you have existing loan commitments.
Of course the above is only a guide. Therefore once you found your property and before you pay the booking fee, please get confirmation from the bank officer on the amount you can actually borrow.
3. What is your credit history?
When assessing your loan application, one of the important things that the bank will consider is your credit history. Your credit history is compiled and stored by Bank Negara Malaysia. It will show whether in the past one year you have defaulted or been overdue in payment for any loans and credit cards. Each of which will count as one black mark. Generally if you have more than 2 or 3 black marks it would usually be difficult for you to obtain a housing loan. The best is to have a clean credit history.
You are also able to access this credit history of yours. And I think it is a good idea to do so before buying your property. The report is called the Central Credit Reference Information System (CCRIS) report and you can get it from any Bank Negara office.
4. Do you have sufficient savings to cover the purchase costs?
Before you buy any property you need to calculate the total costs to purchase it. After which you have to set aside a sufficient sum to cover the costs. Items you should take into consideration are as follows; The booking fee which is the amount to book the property. Then also the 10% deposit you should pay on signing the Sale and Purchase Agreement. You also need to pay the lawyer's fee and stamp duty. Further if you are buying an under construction property, you also need to budget for the interest payment during the construction period.
5. Are you buying for your own stay or as an investment property?
It is vital you decide from the onset if the property you are buying is for own stay or as an investment. This is because different set of criteria are used to determine what is a good property for own stay and what is a good property for investment. The rules and analysis for an investment property is somewhat stricter than for property for own stay.
Many properties suitable for your own stay may not be the best investment with highest returns. And on the other hand many excellent investment properties may not be ideal for your own stay. Such is the nature of properties.
Conclusion
Buying your first property comes with significant long term financial commitments and it is a big step in a person's life. Therefore I hope the above points can assist you in deciding if you are ready or not to take the plunge to become a property owner.
Finally especially for those of you who are intending to buy for investment, I would urge you to educate yourself sufficiently well before buying. This is because in the current flat property market, the majority of investors lose money.
Edward Tagnipis, a property mentor cum trainer based in Penang who regularly writes on his Facebook about property investment & how to minimise risk and avoid pitfalls.