What is acceptable rental yield?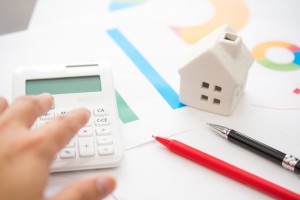 By Edward Tagnipis
One of the key factors to consider when choosing property as an investment is the rental yield. Most times properties are bought on bank loans and the rental yield will determine if the rental collected can cover the monthly loan repayment or not.
If you are buying a property which is completed then it is easy to determine the rental by looking at the market rental of the other completed units in the project. However, if you are buying a new launch property, meaning the property is still under construction then you will have to compare with already completed units of a similar type and similar location to get an estimation of the rental upon vacant possession.
How to calculate rental yield?
Rental yield is the annual rental amount we receive from the property in relation to our purchase price. It is stated as a percentage of the purchase price.
The formula is:
[Annual Rent / Purchase Price] x 100 = Rental Yield
For example:
Rental per month RM2,000 X 12 = RM24,000 Annual Rent
[RM24K Annual Rent / RM500K Purchase Price] x 100 = 4.8% Rental Yield
What would be considered acceptable rental yield?
Before discussing further, we should note that a housing loan currently has an effective interest rate of about 4.5%. If we take the usual 30 years tenure with an interest of 4.5%, a rental yield of 6.5% should cover the monthly repayment, both the interest and principle portions.
Since a yield of 6.5% can cover the monthly loan repayment and give breakeven cash flow, anything above 6.5% should give positive cash flow. Remember we mentioned your interest rate is 4.5%, so it also means a rental yield of 4.5% will pay for your loan interest only.
Breakeven or positive rental yield
Rental yield of 6.5% and above usually will provide breakeven or positive yield. This is favourable as what it amounts to is in effect your tenant is the one paying your monthly loan repayment for you.
Negative rental yield
Rental yield of 4.5 – 6.5% means your tenant is paying the interest part of your monthly loan repayment and you have to top up the balance yourself. A rental yield of below 4.5% means you are paying, either in part or in full the interest, and the full principle in the monthly repayment. Since in these scenarios you are paying out of your own pocket either partially or fully the monthly bank loan repayment, these are called negative rental yield or negative cash flow properties. They both mean the same thing.
Negative rental yield properties need to be approached with caution. The higher the cash outflow, the higher the risk in terms of sustainability. In simple terms, high negative cash flow means you are bleeding cash every month and that may not be sustainable.
Two questions to ask
There are two important questions to ask if you are ever considering a negative rental yield property.
1. What is the quantum of the cash outflow?
The higher the cash outflow the higher the risk to long term sustainability. Generally, I would be cautious with all negative cash flow properties and I would be especially careful with anything where the outflow is large like a thousand ringgit or more a month. This is because the monthly shortfall can add up rather quickly. A RM1,500 shortfall a month will amount to RM18,000 in the red in a year and RM54,000 in the red after 3 years.
2. Is the negative cash flow foreseeable to be temporary or for an indefinite period?
Temporary means that in the foreseeable future there may be factors that will cause the rental to increase and thus turn it into a breakeven or positive cash flow. Infrastructure projects like an upcoming highway or a LRT/MRT station within walking distance has the potential to push both the price and rental upwards when it is completed. Thus once completed and operational not only should your value go up but your rental as well and thus the cash flow.
Conclusion
A breakeven or positive rental yield property would be safer in terms of sustainability. However, if you are considering a negative rental yield property, you need to determine that the amount of outflow is not too high and that the negative yield is foreseeable to be temporary in nature.
For instance what can be considered acceptable to me is a negative cash flow of a few hundred ringgit monthly for a year or two until a nearby LRT/MRT becomes operational with expectations that rental will rise, together with price. Also providing the increase in price must more than offset the accumulated rental shortfall over the 1 or 2 years.
For instance what would not be acceptable to me is a negative cash flow of a thousand ringgit or more monthly with no definite timeline when rental will rise. Waiting for rental to rise like this is waiting in blind hope and it is dangerous.
Edward Tagnipis, a property mentor cum trainer based in Penang who regularly writes on his Facebook about property investment & how to minimise risk and avoid pitfalls.